Caronia Art of Dance Collection Swatches and Review (Pique, Chasse, and Glissade)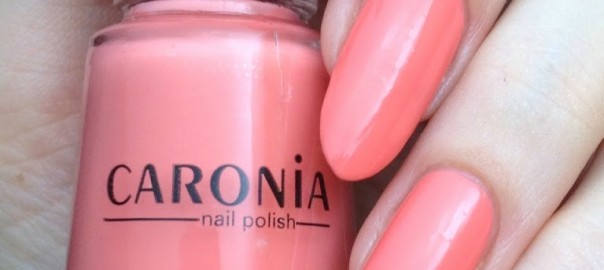 Hi Gals!
Sorry for the silence the past couple of weeks. I went out of town unexpectedly and have also been dealing with some health issues. Additionally, we are gearing up for taking a trip to the US in just 2 short weeks. So, life is just a bit hectic at the moment. I have been able to do my nails a little here and there but sitting down to get a post together is a bit difficult. Despite these hurdles, life is good and I am blessed.
I'm so excited about today's post. It's not every day that one of our beloved Philippine brands comes out with a new polish collection. Caronia Philippines has partnered with Ballet Philippines to release three lovely shades for their new "The Art of Dance" Collection.
The polishes are all named after ballet moves. Pique is the perfect salmon pink, Chasse is a stunning royal blue, and Glissade is a gorgeous green that is SO hard to photograph accurately.
Lets get right to the swatches, shall we?
Pique
 Chasse
Glissade
(I was unsuccessful in my attempts to capture the vibrance of this green. To get a better idea of what it looks like in person check out the poster below and see the green there.)
Aren't they gorgeous?!?!
I used 3 coats for each of these swatches and finished off with Caronia Fast-Dry Top Coat. You could probably get away with only 2 coats if you applied them carefully and waited long enough between coats to avoid any bald spots.
I would describe all three of these polishes as crellies. That means they aren't quite as translucent as jellies but are also not as opaque as cremes. The formula was thicker than what I have experienced in the past with Caronia polishes. Application was a bit tricky due to the thicker formula. But, with a little care, it turns out beautifully! They all dry shiny, and despite having to use thicker coats than normal, they dried pretty fast. I was curious about the different consistency (and I even noted a difference in the scent), so I looked at the label and notice that Caronia has officially joined the ranks of 3-Free brands! Yay! I really hope they are able to make the full switch for all their polishes in past and future collections.
I have a hard time picking a favorite from this bunch. I love them all. They are similar to some colors in my stash, yet they are all so unique. Because they are crellies they look brighter outdoors or in bright lighting and a bit darker in lower light which is fun too, because your nails look different in the sun and indoors. I wore Chasse for several days, and it had great durability.
Suggested retail price (SRP) for this 3-piece (8ml each) set is Php99.75 ($2.22). They are also available individually for SRP Php31 ($0.69) each. A portion of the proceeds earned from "The Art of Dance" collection will be donated to Ballet Philippines' Noordin Jumalon Scholarship Program, which supports the training of up to 200 dance scholars each year. Additionally, if you live in Luzon, your 3pc. pack just might contain a voucher for 2 free tickets to see Ballet Philippines in action.
Great quality, colors and a great cause to boot! This is a must have! Are you going to get this collection?
Let me know if you have any questions, and I'll do my best to answer. Thanks for reading. I hope you have a great week!Hugs,
Rach